Mental Health & Wellbeing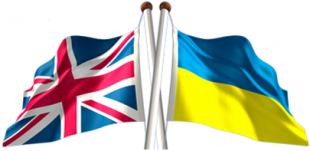 At St John's , we are committed to supporting the emotional health and wellbeing of our pupils and staff. We know that everyone experiences life challenges that can make us vulnerable and at times, anyone may need additional emotional support. We take the view that positive mental health is everybody's business and that we all have a role to play.
At our school we:
help children to understand their emotions and feelings better

help children feel comfortable sharing any concerns or worries

help children socially to form and maintain relationships

promote self esteem and ensure children know that they count

encourage children to be confident and be themselves

help children to develop emotional resilience and to manage setbacks
St John's works with the Children First Hubs and Future in Mind
The Children First Hubs work with families or young people who would like some extra support to deal with a difficult situation. Getting help early can stop things from getting worse and becoming harder to manage.
Children First Hubs will work alongside the professionals already involved with your family and can offer short term co-ordinated packages of support for a range of issues including:
Family relationships
Behaviours that are challenging
School attendance
Emotional and mental health
Domestic abuse
Parental conflict
Housing issues
Employment and debt problemsFuture in Mind
The Future in Mind Transformation Programme has given local organisations in Wakefield the opportunity to continue to transform local mental health and wellbeing services for children and young people.
The Programme has a number of core services operating under it, which helps support children and young people through different ways including; online, in-schools and in the community.
Below are the services which operate under the programme alongside further information about each service:
Kooth online counselling - Delivered by Kooth and providing evening and weekend support to young people online. Kooth counselling is free, anonymous and available to 11 – 19 year olds.
Child and adolescent mental health services (CAMHS) - Provided by South West Yorkshire Partnership NHS Foundation Trust (SWYPFT). Wakefield CAMHS provides assessment, services and support to children, young people and their families who are suffering from significant mental health or behavioural challenges. This may include:
Depression
Self-harm
Severe anxiety (including obsessive compulsive disorder)
Eating disorders (such as anorexia nervosa or bulimia)
Primary Intervention Team - Community-based support which is offered in local schools and community services and delivered by SWYPFT. Referrals for the Primary Intervention Team are to be completed through schools.
Early Help Hubs - information on the Wakefield Council website - Delivered by Wakefield Council, the Hubs offer co-located services and a whole-family approach.
Community Navigators
Provided by the voluntary and community sector, four Community Navigators work across the different areas of Wakefield. Community Navigators are contacted through pastoral support team in schools or contact the Early Help Hubs for more information. The Community Navigators provide:
Group work to mainstream schools
Develop risk and resilience tools
Deliver the "Luggage for Life programme" which focuses on building skills surrounding emotional health and wellbeing
Transition support for children finishing primary school and entering high school
Connect children, young people and families to activities in their community.
Young People's Emotional Wellbeing and Mental Health
All children and young people experience anger, anxiety and other difficult feelings as a part of growing up. However when these feelings start to get in the way of everyday life, it might be time to think about getting some support.
Other useful links
https://www.nhs.uk/oneyou/every-mind-matters/
A public health England and NHS site to help people take simple steps to look after their mental health, improve their mental wellbeing and support others.
https://www.mentallyhealthyschools.org.uk/
Quality-assured information, advice and resources to help primary schools understand and promote children's mental health and wellbeing.
Teen Connect: https://www.lslcs.org.uk/services/connect-helpline/teen-connect/
NSPCC: https://www.nspcc.org.uk/
Wakefield Domestic Abuse support: https://www.wakefield.gov.uk/health-care-and-advice/adults-and-older-people-services/domestic-abuse
Click here for more information to support parents and families.