Welcome to our Year 3 web page. I will post different activities here during the school closure. Please keep looking at the page as there will be new things added for you to do. Any blue text is a clickable link to a resource or site.
Keep safe,
Mr Ferguson.
Your well-being
It is important to look after your mental health and well-being. Parents, carers and children, do what you can and don't feel guilty if you can't do everything. We all have different challenges during these strange times and we are doing our best to navigate uncharted waters. Do what you can but, above all, look after yourselves and those in your home, your friends and families. Playing a game together, taking a call on skype or facetime to keep in touch with loved ones and looking after one another are much more important than making sure you complete every task!
Photos and Contact
Thank you for all your wonderful photos. It is lovely to see how busy you have been...Keep up the great work!
Please ensure all photos are sent via our school twitter feed @SJBNormanton and any urgent email messages are sent to the main school office email address: office@sjb.bkcat.co.uk Thank you.
The News
Don't believe everything you read or hear on social media, there is a lot of fake news out there at the moment. BBC Newsround and Espresso NewsBites/Daily News are sources you can trust, presenting the news in a sensible way.
If you are worried...
Daily Activities
There are lots of things you can do every day and it's important to keep to some daily routines. The blue text indicates a clickable link.
9.00am - P.E. with Joe
If you have a smart TV or stick, you can find it on YouTube to play through your TV.
2.00pm - Singing
| | |
| --- | --- |
| Miss Kitson and other staff from the Diocese Singing Programme are doing daily singing sessions for KS2 on YouTube. Join in here at 2.00pm. | |
Reading
Read something every day. This could be your school reading book, a book from your shelf, or you could have a look at Oxford Owls.
Spellings
Practise your weekly spellings.
Home Learning
Here I will post a variety of home learning resources to support various curriculum areas. Each Monday you will receive an activity sheet via Groupcall with a range of suggested tasks and, on Wednesdays, you will receive a letter from me.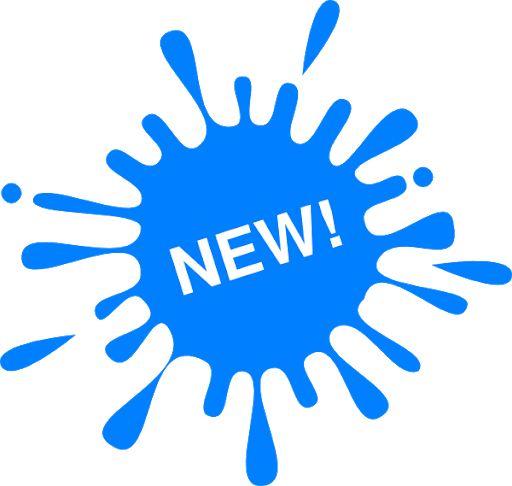 B
BC Bitesize Daily
Daily lessons are now on TV every day. Watch at 9am on the channel numbers below or through the red button.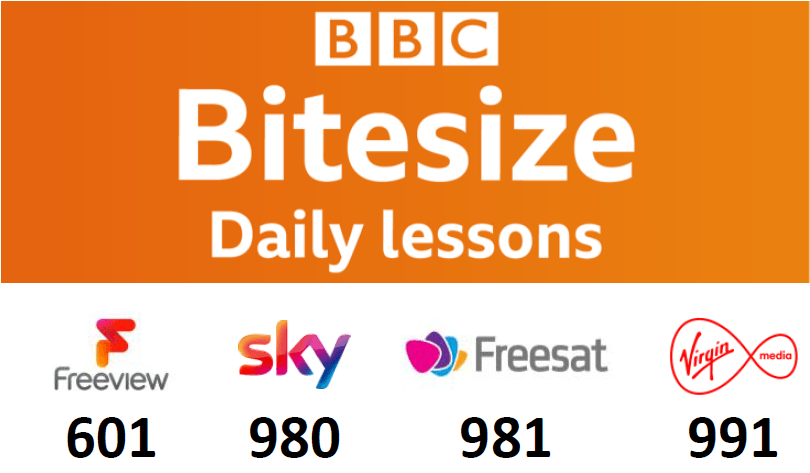 You can catch up on iPlayer - just search 'bitesize daily 7-9' for the Y3 programme. Try to watch every day at 9am if you can - you don't need a smartphone or computer.
If you can access the internet, daily activities are also online at BBC Bitesize.
Other Activities
Music
Make a Junk Instrument
There are hundreds of ways you could make untuned percussion instruments – things to bang and shake!
Tape two empty yogurt pots filled with a handful of dried peas or rice, or decorate an empty Pringles tube, the possibilities are endless! Use these to play the rhythm or keep the pulse of your favourite piece of music. Why not record yourself and share short videos of your performances on Twitter? You could use them when we clap for carers on Thursdays at 8pm.
Ten Pieces
| | |
| --- | --- |
| Each week there is a new musical activity on the BBC 'Ten Pieces at Home' website. | |
| | Watch the videos to listen to the music and find out what to do. You can even upload your work to the site. |